The Hills Community Strengthening Initiative (HCSI) began in 2011. This mentoring and family support program works in partnership with Cockatoo and Gembrook Primary Schools to help young people who are struggling. The goal is to build community by helping families and young people navigate through the most difficult parts of their lives and to equip them to make healthy and constructive life choices.
HCSI includes three programs:
2XL is the mentoring component where children from Foundation to Grade 6 meet with a trained mentor where they undertake a project and are then joined later by their carers or parents to have a community meal with the mentor.
Kmotion is an afterschool activity based program for primary aged children conducted over five to six week blocks each school term at St Luke's Church in Cockatoo and Gembrook Primary School.
Jitterbugs are playgroups for the parents of 0 to 4 year olds in the Cockatoo community. There are two playgroups that run weekly on Wednesday and Thursday mornings.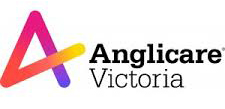 HCSI is funded by the Australian Government, through Anglicare Victoria.