What is NILs?
No Interest Loans (NILs) provides individuals and families on low incomes with access to safe, fair, and affordable credit. Loans are available for up to $2,000 for essential goods and services such as car repairs, new fridges or washing machines, and medical or dental costs. Loans of up to $3,000 are available for rates, rent advances, and bonds. Repayments are set up at an affordable amount usually over a 12 to 18 month period.
To be eligible for NILs you must earn less than $57,000 a year after tax ($75,000 for couples or people with dependants) or hold a Centrelink Health Care Card or a Pensioner Concession Card.
No Fees – No Charges – No Interest – No Credit check is required for this loan
What can I use it for?
NILs helps people to avoid high interest loans and it can be used for items such as education expenses, laptops, health expenses, car repairs and registration, household appliances and furniture. It cannot be used for cash, holidays or fines.
How do I apply?
Contact a NILs worker by phone on 0427 895 596 (Weekdays 9am to 5pm) or email

[email protected]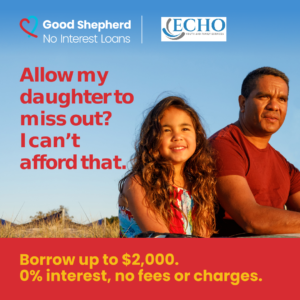 They will explain the process to you and assist with your application. A NILs loan officer will help you develop a budget to see how much you can afford to pay back each fortnight. Some documents are required, for example, evidence of your income, bank statements and how long you have lived in the area – Click here to see the full list of documents required.
South East NILs can accept applications from anyone in Victoria and all information is kept strictly confidential. We are based in Emerald, but most applications are done over phone and email. If you need to attend an office in person we can refer you to a NILs worker in your area.