Echo Youth Mentoring Programs provide support and encouragement to local youth (aged 12 to 17) to realise their full potential and travel through school and life successfully.
Mentoring has been demonstrated as an effective way to improve behavioural, social, emotional and academic outcomes for young people. Echo works in partnership with Emerald Secondary College staff to facilitate mentoring relationships between local young people and either trained adult volunteers (IMPACT Mentoring) or trained older peers (LINKZ Mentoring) from the local community. Pairs meet weekly to work on a shared activity and cultivate a supportive friendship.
Both participants and mentors report the mentoring programs to be a positive and encouraging experience. They enjoy learning new skills and developing purposeful friendships and increased community connections.
In the past we have also offered the Horizons program which is run in conjunction with Melbourne's tall ship Enterprize. Horizons is a mentor based program focusing on personal development and culminates with students undertaking a voyage into Bass Strait and learning to sail the ship as a crew. We are currently seeking funding to run this program again in the future.
Would you like to be a volunteer mentor? Mentors come from all walks of life, but they have in common a desire to support and encourage a young person to become their best selves. Mentors commit to meeting with their young person for at least an hour a week over a 6 month period, as well as attending bi-monthly training evenings and group excursions during the program. Please click here or call (03) 5968 4460 for more information.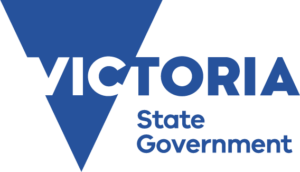 With the help of our dedicated volunteers, the program has been making a positive impact on our community for the past 18 years.
Echo Youth Mentoring is supported by the Victorian Government.